Fraud Detection and Prevention for Online Sellers
The next E-Commerce Ireland Meet-up event takes place on Thursday July 17th at National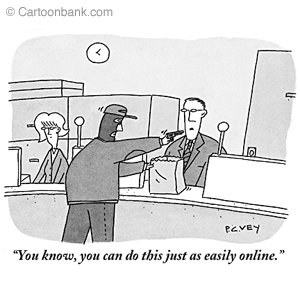 College of Ireland.
We will be focusing on the whole area of Fraud Detection and Prevention for Online Sellers and have lined up two great speakers for this event from two of the most reputable businesses in this field in Ireland.
As usual there is no charge to attend this event  but please register for the event here
Mícheál Ó Gruagáin the E-Commerce Product Manager with AIB Merchant Services and Jonathan Bowers is a Fraud and Data Specialist with Trustev, (@Trustev) one of Ireland's hottest startup companies.
This will be followed by networking amongst the group as we tease out some of the issues group members are having and share information on solving these issues through the wide areas of expertise in different areas amongst group members.
Fraud Detection and Pretection Event Time Schedule
6pm – 6.15pm: Arrive and network
6.15 – 6.45pm: Mícheál Ó Gruagáin, AIBMS (Including Q & A)
6.45 – 7.15pm: Jonathan Bowers, Trustev (Including Q & A)
7.15pm Onwards – General Networking and Problem Solving for group members.
Again this event will take place in on first floor (not ground floor) of NCI in Lecture Theatre One and there is no charge to come along.